Wednesday, December 30, 2009
Sunday, December 20, 2009
0
Remember when your mother attempted to teach you temperance with some naff lesson about the grass not being greener on the other side? Clearly she'd never been shopping to Japan where shoppers cannot only shop Burberry Prorsum to their heart's content, but Japanese men and expats alike can indulge in the Burberry Black Label; a label exclusive to Japan.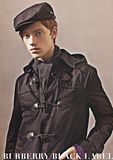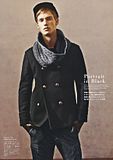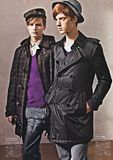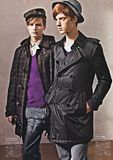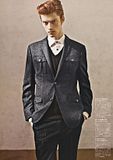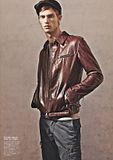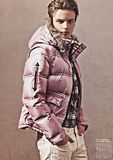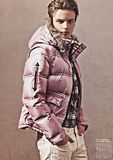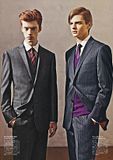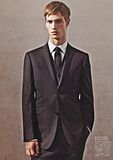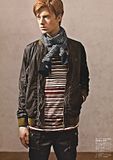 Wednesday, December 9, 2009
Monday, December 7, 2009
Tuesday, December 1, 2009
Popular Posts
No dought India has so many beautiful faces in their fashion and Film industry. Many of those girls are just sexy, hot or mere attractive. B...

Soooo the "Boyfriend Tag" is one of the most requested videos - but my boyfriend doesnt want to do it!!! So needless to say, I fee...

Amin's Blog - Daftar ini adalah tentang hewan yang pernah dianggap hanya legenda, tapi akhirnya dikonfirmasi untuk menjadi nyata. Saat ...

This month, Ingrid Levy is featured as BOTTICA  's Guest Curator  Find out what inspires her, what her style is, and what accessories an...

Luwak White Coffee . Kopi Luwak Putih . White Koffie Luwak . Good news for you fans of coffee drinks without getting sick stomach and heart ...

Kerajinan Tangan Unik - Buat orang yang kreatif, benda atau barang yang sudah tidak di pakai (barang bekas) bisa di ubah menjadi satu keraj...

Amin's Blog - REGENERASI merupakan hal yang alami, tak terkecuali di industri hiburan. Setelah era Won Bin, Jang Dong Gun, Kwon Sang Woo...

henna tangan HENNA telah ada selama berabad-abad lalu, dan banyak orang mungkin tak menyadari bahwa henna telah digunakan dalam peradaban k...

Labels